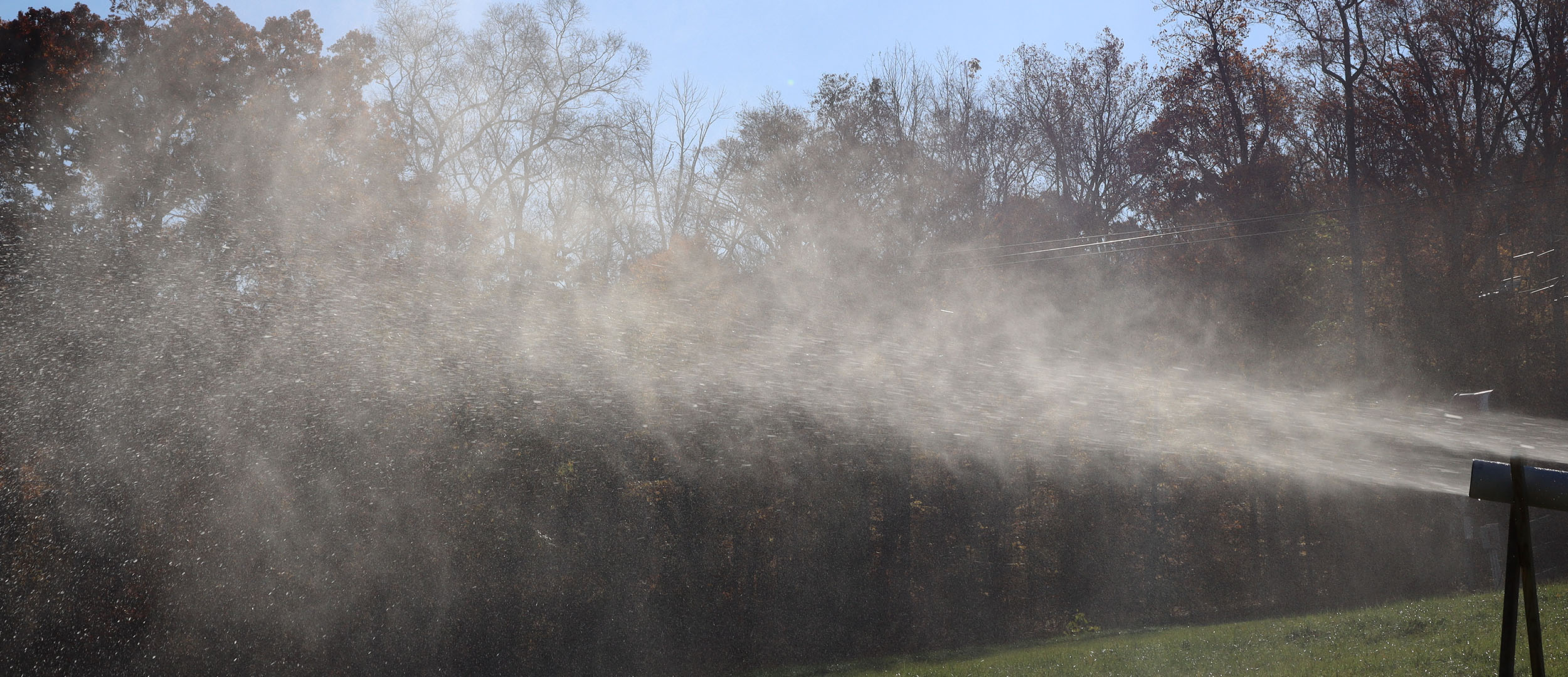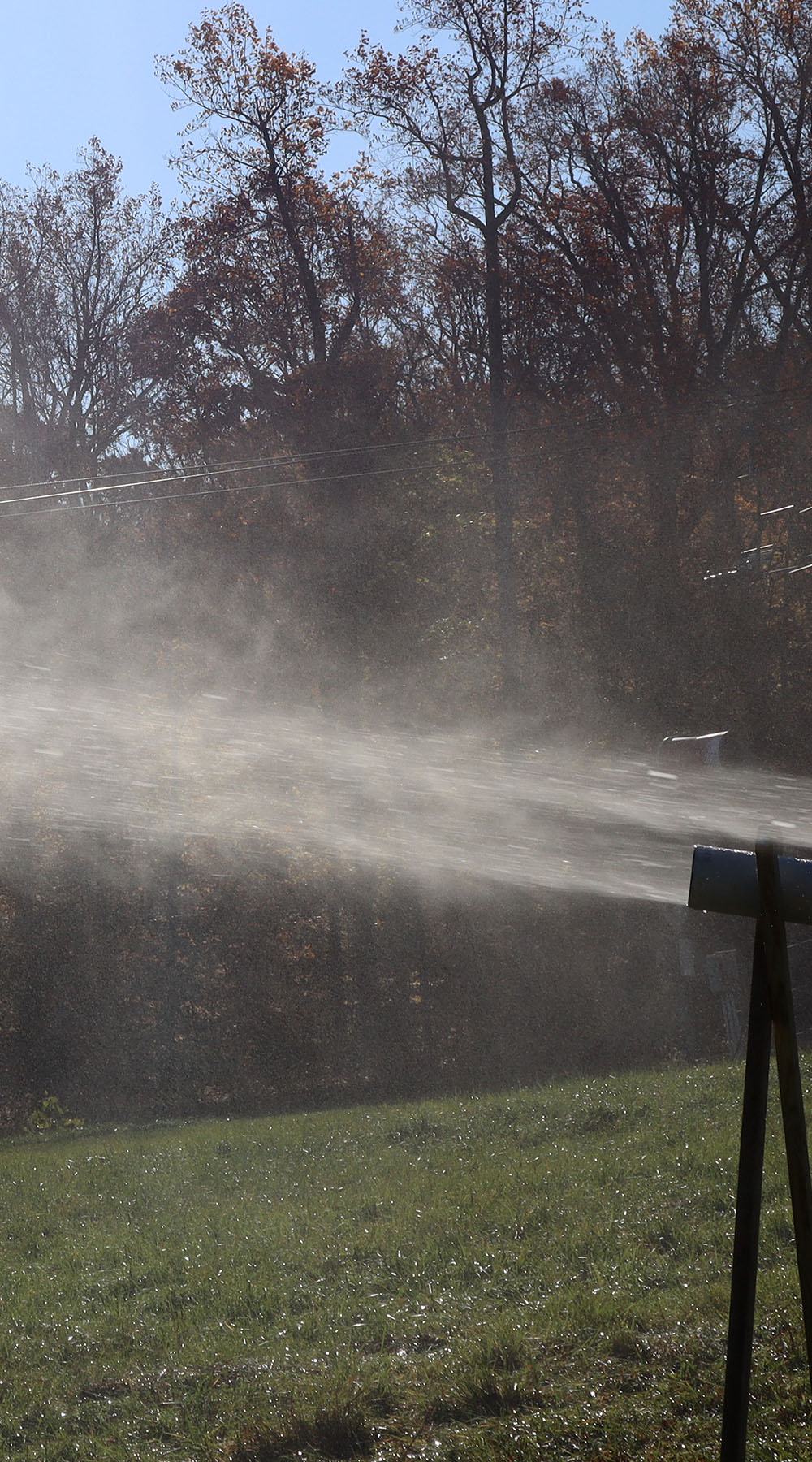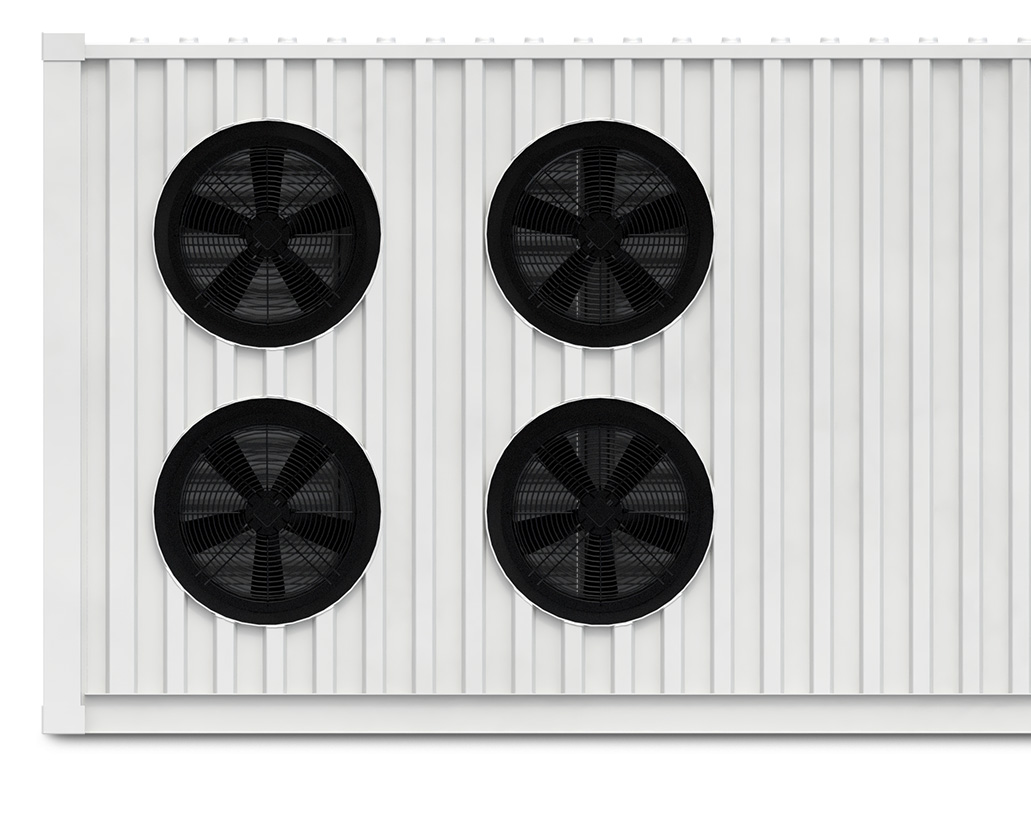 What a (tameable) beast!
What's your preferred power threshold? Generate up to 120 cubic meters (156 cubic yards) of high-quality, powdery snow every 24 hours, without even worrying about ambient weather conditions. Our snow making machines' ultra-powerful propulsion system can blow snow up to 100 meters (328 feet) away.
Go big…or not so big. With Latitude 90, you can configure the propulsion to your needs. Whether you want two outlets or prefer the tamer side of things with one, Latitude 90 snow making machines will shower any area you want with snow that will go down in the books.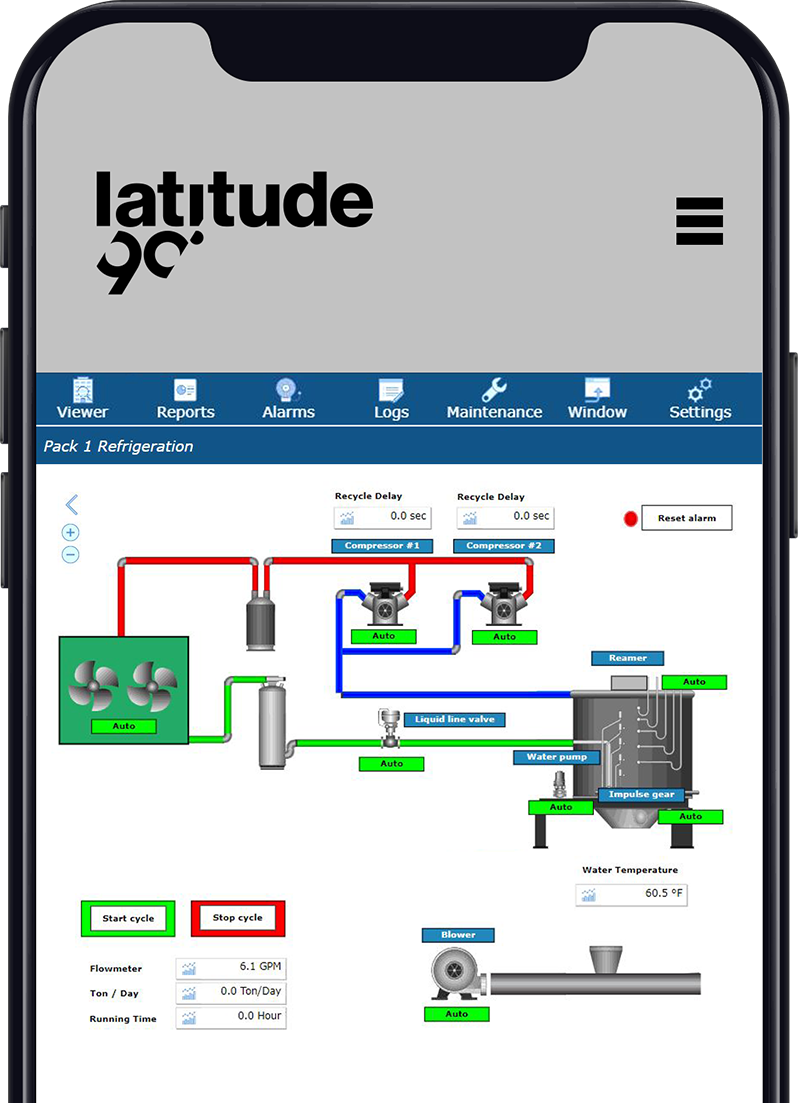 Sensational snow at your fingertips.
Get into the driver's seat of your snowmaking. Remote is the way to go. You can control and view with our camera system your Latitude 90 snow making machine anywhere and at any time. Need a snowstorm? Go for it. Need to taper off a bit? Just a few clicks and you're done.
Online access to offline performance. Use Latitude 90's unique online to not only monitor your snow production in real time but also check your equipment. You'll never be faced with the unpleasant surprise of equipment being down. You're welcome.
Where affordability meets
eco-friendly

.

Planet-friendly solutions. Latitude 90 snow machines produce snowflakes from freezing water—no chemical additives and no salt. We use the bare minimum of ozone-free refrigerant, compared to other systems available.

Energy-efficiency for those one-more runs. Latitude 90's systems let customers break loose—without you breaking the bank. There is no need to refrigerate the air before propelling it! That saves even more money and energy!

Our snowmaking units are designed with the objective of reducing energy consumption as much as possible. They have been adapted to control the current at start-up and to avoid consumption spikes.

Propulsion system designed to reduce energy consumption as much as possible.
Ready to (plug) and play?
Shaka your setup. Latitude 90 snow making machines can be installed anywhere, including on heavy-duty trailers to move them around or in a fixed, permanent spot. Each system is certified by an independent audit firm so that you have the confidence your snow making machine meets all your performance criteria.
Lightning-fast start up. Latitude 90's technical team will help you set up and activate the refrigeration system. All you have to do is to connect the power and water supply. Then, simply flip a switch. You'll be up and snowmaking when you give the go.